Episodes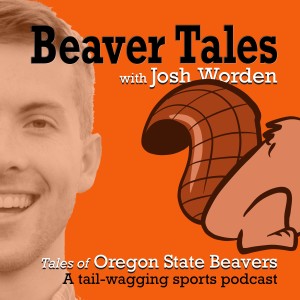 Monday Dec 14, 2020
Monday Dec 14, 2020
Jordan Villamin led Oregon State in receiving touchdowns in 2014 and 2015. The 6'5 wide receiver had some good memories to share about his favorite games but also the difficulties he faced in 2013 and near the end of his career. Jordan (on Twitter @villythebeaver) now lives in San Diego and is moving up the ladder at Enterprise Rent-A-Car.
--
Oregon Marketing Group can help with your advertising and marketing needs! Call them up at 503-608-7685!
---
Please learn more about Old Mill Center, a fantastic local nonprofit that does great work helping youth & families nearby. 
--
If you join the Beaver Tales Documentary Series email list, you will be the first to know when the podcast series is coming out and you can find out how to listen to the entire thing before it's released!
https://the-beaver-tales-podcast-documentaries.mailchimpsites.com/ 
The Beaver Tales Documentary Series tells the story of the Beaver Baseball team and the 2018 national championship.