Episodes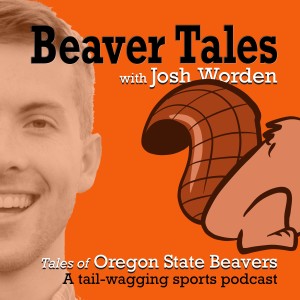 Wednesday Jun 02, 2021
Wednesday Jun 02, 2021
On Episode 6 of Dynasty in the Woods: more stories of how OSU players used the mental game to overhaul their approach to baseball (and beyond).
Dynasty in the Woods is a documentary-style podcast series that covers Beaver Baseball and especially the 2018 postseason. Hosted by Josh Worden, an OSU broadcaster & reporter.
The next episode comes out a week from now; get access to all 18 episodes of the series right NOW for $20 or a donation to charity. You can do that here!
Here's the charities I'm sponsoring on this podcast: check them out & donate here:
Food for the Hungry https://www.fh.org/
Kingdom Home https://kingdomhome.org/
Children's Garden https://childrensgarden.ph/ 
Old Mill Center http://www.oldmillcenter.org/ 
Greg Warburton, one of the mental skills coaches on this episode, wrote a great book on mental skills training: "Warburton's Winning System" https://www.amazon.com/Warburtons-Winning-System-Transformational-Training/dp/1478711183 and Greg has a new book called "Ask More Tell Less For Coaches" available here: https://www.amazon.com/More-Tell-Less-Coaches-Coach-Athlete/dp/B08S2VRJ5X
Bob Lundeberg is writing a book on the Oregon State baseball team and 2017-2018 in particular. Follow him on Twitter so you'll be the first to know when & how to order a copy @The_Real_Bob 
Feedback? Suggestions? Get in touch: my email is worden.josh@gmail.com
Radio clips used with permission from Learfield IMG College. Copyright-free music accessed through Evoke Music, Fesliyan Studios, YouTube Audio Library and Purple Planet Music.